Nahal Zamani will make a presentation at the 2013 University of Dayton Social Practice of Human Rights: Charting the Frontiers of Research and Advocacy conference. The presentation will discuss how demonstrations of stress, as previously proven successful with civil and political rights advocacy and documentation efforts, may serve as a helpful tool in economic, social and cultural rights (ESC) documentation efforts. Further, she will contend that such demonstrations may serve to illustrate the gravity of ESC rights violations and augment calls for social justice.
What: Looking Forward: Documenting the Impact of ESC Violations
Where: University of Dayton, Dayton Ohio
When: Friday October 4th at 9:30 a.m. - 11:15 a.m.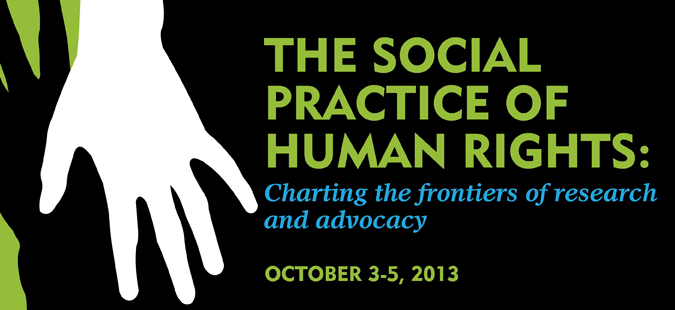 Date
Thursday, October 3, 2013