CCR Senior Staff Attorney Rachel Meeropol will speak at Fordham Law School about stereotyping, profiling and how it affects rights of Muslim, Arab and South Asian communities. Organized by Muslim Law Students Association and co-hosted by Fordham Outlaws, JLSA, LALSA and Advocates for Sexual Health and Rights. Lunch will be served at this event.
What: Stereotyping & Profiling: Rights of Minority Groups
Where: Fordham Law School, 140 W 62nd St; Room 205
When: Thursday, February 28th at 12:30 p.m.
Speakers
Rachel Meeropol, CCR Senior Staff Attorney
Candis Tolliver, NYCLU Lead Organizer
Glenn Martin, The Fortune Society VP of Development & Public Affairs
Sonya Katyal, Fordham Law Professor (moderator)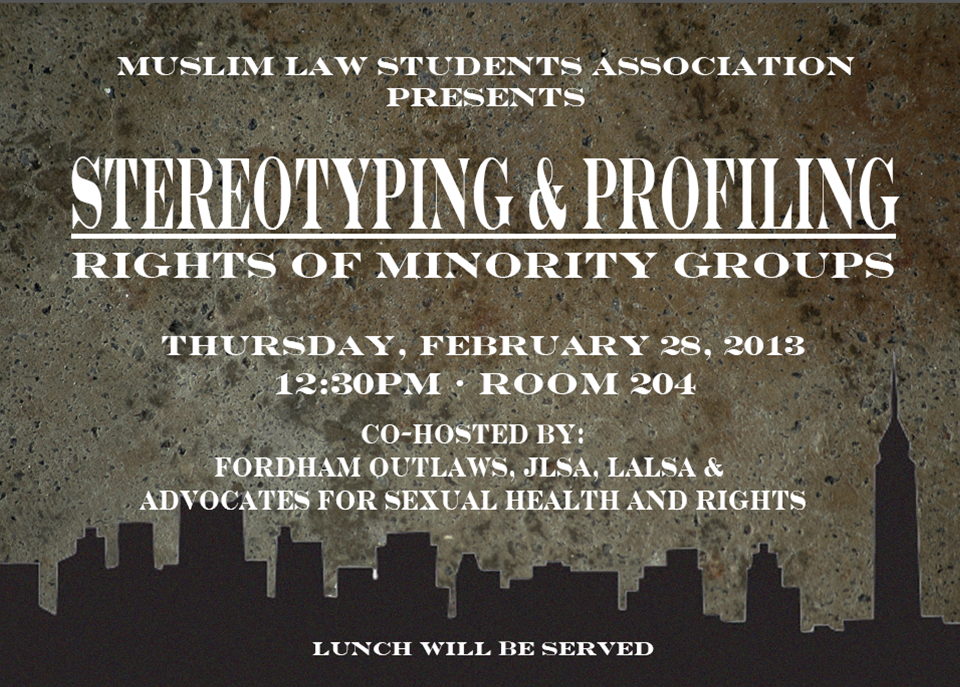 Date
Thursday, February 28, 2013